Workers' Compensation Board in Surrey & Langley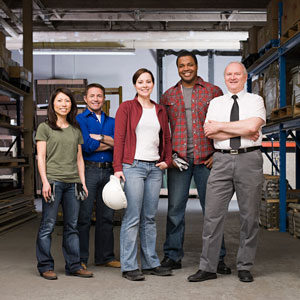 Back & Body Wellness Centre is part of the WorkSafeBC Provider Network.
We are pleased to let patients know that Back & Body Wellness Centre is part of the WorkSafeBC Provider Network. This allows us to directly bill worksafe for Chiropractic and Physiotherapy treatments directly linked to work related injuries.
The Benefits of WCB
Musculoskeletal injuries account for the majority of injuries that can occur at work. These injuries often require specific treatments like laser, spinal adjustments, Cervical or Spinal decompression, Shockwave, Manual therapy, IMS (Dry needling), exercises to restore strength and mobility.
It's important to note that you can only do one form of rehabilitation therapy (i.e. chiropractic, physiotherapy etc.) at a time under your WCB claim.
If you require chiropractic care or physiotherapy, please call us at (604) 594-3808 and talk to our front desk to schedule an initial assessment visit. To help us streamline your visit, please ensure your paperwork is completed before your appointment.
FAQs
If you have reported your injury to your employer and WorkSafeBC (WCB), you will have a claim number.
If WorkSafeBC accepts your claim then WorkSafeBC (WCB ) will pay your chiropractic or Physiotherapy services directly. You do not have to pay any costs.
If your claim is not accepted, you are responsible for the full cost of your treatments.
If your claim is pending, WorkSafeBC (WCB) will pay for your initial assessment visit. However, you will need to pay for any subsequent visits privately. If your claim is then accepted, we will directly bill WorkSafeBC (WCB) and reimburse you any money you have paid.
Your chiropractor or physiotherapist will help you:
Recover from your workplace injury
Return to work as soon as you can safely do so
Educate you to prevent a similar injury from happening again
On your first visit our practitioners will:
Ask questions about your work
Assess your injury and, if necessary, start treatment to help your recovery
Explain what you can expect during your treatments
Explain your role in recovery
Plan with you how and when you will be able to return to work
We Can Help
At Back & Body Wellness Centre, we want to help you recover from your injury so you can return to work safely.
For more information on WCB, please visit worksafebc.com.
CONTACT US
`


Workers' Compensation Surrey, Langley BC | (604) 594-3808