CHIROPRACTOR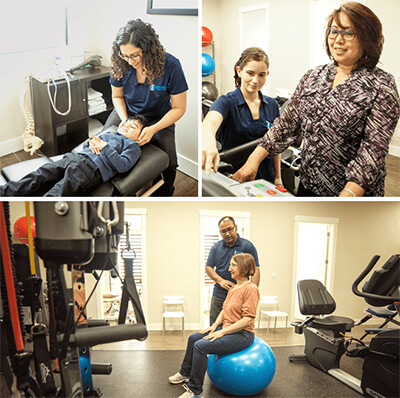 Job Description:
Back and Body Wellness is looking for a caring and passionate Chiropractor for our Surrey location. You will be part of a team who is committed to clinical excellence, integrity and hard-working attitude. Our number one goal is outstanding patient experience.
Successful candidates will join an interdisciplinary team of Chiropractors, Massage Therapists, Physiotherapists, Pelvic Floor Therapists, Acupuncturists and Kinesiologists.
Our patient-focused administrative support staff will always assist you in your day-to-day job duties so that your patient's get the best experience and help they need. As our ideal candidate for this role, you should have a passion for both customer service and the work that you do.
---
Responsibilities:
Must have a keen interest in helping others.
Be able to assess, diagnose and treat patients with their muscles, spine, posture, nerves and bones.
Be able to assess a patient's medical condition by reviewing their medical history, listening to the patient's concerns, and performing a physical examination.
Treating health disorders in a natural manner through manual adjustments and other treatments such as electrotherapy, nutrition, stretches and massage.
Advise patients on health and lifestyle issues, such as exercise and nutrition.
Refer patients to other health care professionals if they need additional help with other treatments.
Give additional treatments, such as Shockwave therapy, Laser therapy, Heat therapy and Cold therapy based on individual needs.
Our dedicated Chiropractic assistant will always assist you within the scope of her expertise in your day-to-day job responsibilities.
---
Benefits:
Above average remuneration.
By joining our team, you will become part of an established clinic since 2004 in a brand new 3400 SQFT state of the art facility with a huge gym.
Option to work Part Time or Full time with immediate availability
We already have a solid clientele base
Our present Chiropractor's schedule is all full and they are booking way in advance and you will never have to find your own patients
Friendly full time front staff will look after scheduling patients and processing payments for you (we do direct extended billing as well)
Huge Chiropractic treatment rooms with windows
Paperless software
On site laundry is provided and is done for you
Ample parking space for clients
Clinic is centrally located and in a busy area
Very close to transit
---
Qualifications:
Effective communication and interpersonal skills
Patient, compassionate and enjoy helping people
Reliable, professional and a team player
Educational Requirements:
A Chiropractic degree is required in addition to being registered with the College of Chiropractors of BC.
A valid professional liability insurance/coverage is required.
---
Working Hours:
Flexibility of picking 8-40 Hours per week.
Type of Employment:
Full Time/Part Time, Contract
Salary Information:
Negotiable based on experience
---
Posting Date:
2021-04-10
COVID-19 Considerations:
Our comprehensive COVID-19 plan outlines PPE use for both patients and therapists, social distancing and sanitization protocols. To keep our staff as safe as possible, our front staff also pre-screens every patient over the phone and in person.