Prenatal Chiropractic Care in Surrey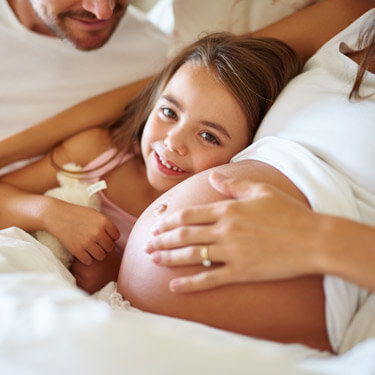 As your baby grows, incredible changes take place in the mother's body that will allow her bundle of joy to develop and thrive. These changes can lead to many common types of issues. Often, moms-to-be experience discomfort while sitting, standing, walking and lying down, as well as pain in the low back, pelvis or pubic bone.
The Webster Technique
Dr. Pannu at Back & Body Wellness Centre is certified in the Webster Technique. This specific analysis and technique reduces nervous system interference and balances the pelvis and ligaments.
The Webster Technique is gentle and will balance your body while reducing tension in the spine.
Staying Comfortable During Pregnancy
Dr. Pannu was under weekly chiropractic care with both her kids. One of her patients had a similar situation. Though the patient was under regular care during her second pregnancy, she had not been with her first; she found there was a big difference in how Chiropractic allowed her to have less pain in her back and sacrum.
Contact us today to schedule your first appointment.

Prenatal Chiropractic Care Surrey | (604) 594-3808