Massage Therapy in Surrey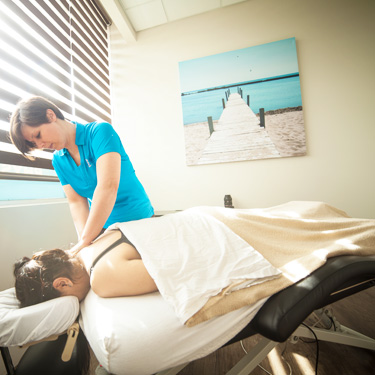 Experience a natural, conservative form of treatment that relieves many types of pain with massage therapy at Back & Body Wellness Centre. It is appropriate for all ages, including children and expecting moms. If you have been in a car accident, ICBC coverage can be used.
Relax and Heal
Massage therapy is an ancient technique that manipulates the soft tissues in the body to cause therapeutic effects. Your soft tissues include skin, muscles, connective tissues, ligaments, tendons and membranes.
The many benefits of massage therapy include
Boosting body awareness
Enhancing lymphatic drainage
Improving immune system function
Increasing joint mobility and blood circulation
Reducing and eliminating pain and tension
Diminishing anxiety and depression
Book an Appointment
Many forms of pain, strain, sprain and more can respond to massage therapy. Our specific techniques will be used according to what is most appropriate for your situation.
Contact us today to schedule your first massage therapy session with our experienced team.
CONTACT US »

Massage Therapy Surrey | (604) 594-3808