Chiropractic Care
The health of your spinal cord and spinal column can be closely tied to the overall health of your body. If your spine is out of alignment, that can lead to many symptoms, such as neck and back pain, hip and related joint pain, sleepless nights, headaches, migraines, and sciatica. Much like you brushing your teeth and exercising, chiropractic care is essential to the whole-body health and wellness.
It may seem hard to believe, but misalignments can happen easily, from picking up a pen off the floor, to sitting too long behind a desk, to high performance sports. Even birth and pregnancy can cause misalignments in babies and moms-to-be.
Since 2004, Back & Body Wellness Centre has served the Surrey community with natural health care options as a multidisciplinary practice, with chiropractic one of their main services. Now with the second location in Langley, these highly skilled professionals can further serve a larger area with chiropractic care and continue to formulate personalized plans to benefit the well-being of area patients.
The Techniques We Use
Our chiropractors at Back & Body Wellness Centre will help you improve your well-being and get you back to feeling your best through chiropractic care. The team will provide you with the highest levels of clinical expertise and unparalleled, personalized, one-on-one care in a comfortable and inviting environment.
There are several ways of adjusting used by these chiropractors including gentle methods, massage techniques and the Activator® or Impulse adjusting instrument, which are a low-force method. We can even use heat to relax your muscles before beginning, so that you feel more comfortable. The "cracking" or "popping" noise you hear during a chiropractic session is no cause for concern. It is simply nitrogen air released when the joints are properly aligned.
Other helpful methods include:
Active Release Techniques®
Decompression therapy
Diversified adjusting
Drop table
Graston tools
Laser therapy
Microcurrent
MyoVision scans
Shockwave therapy
The MyoVision Scan
Our state-of-the-art chiropractic care includes MyoVision scans. This tool enables us to quickly identify any areas of concern, and customize a unique care plan based on your results. These results also provide a targeted way for both you and your doctor to monitor your progress. These results empower you with specific data in a computerized spinal report.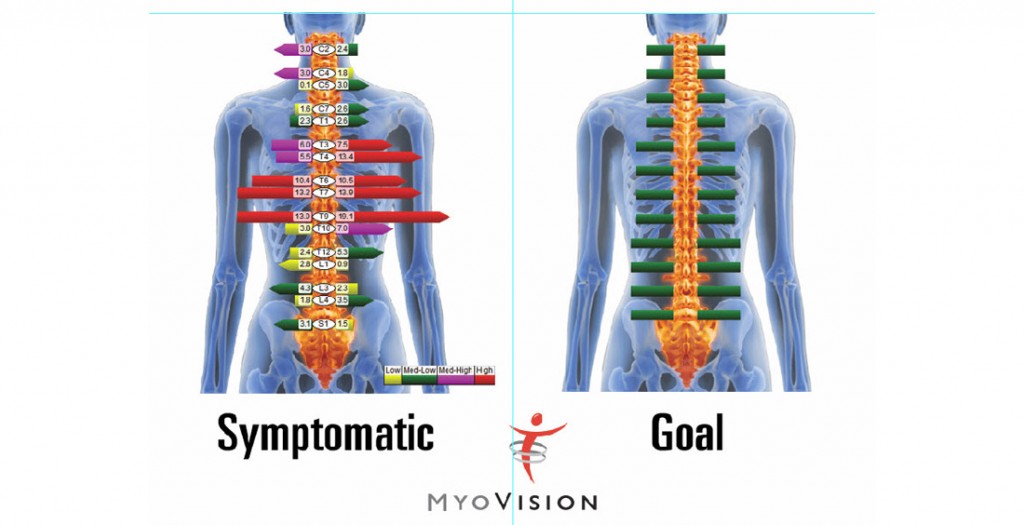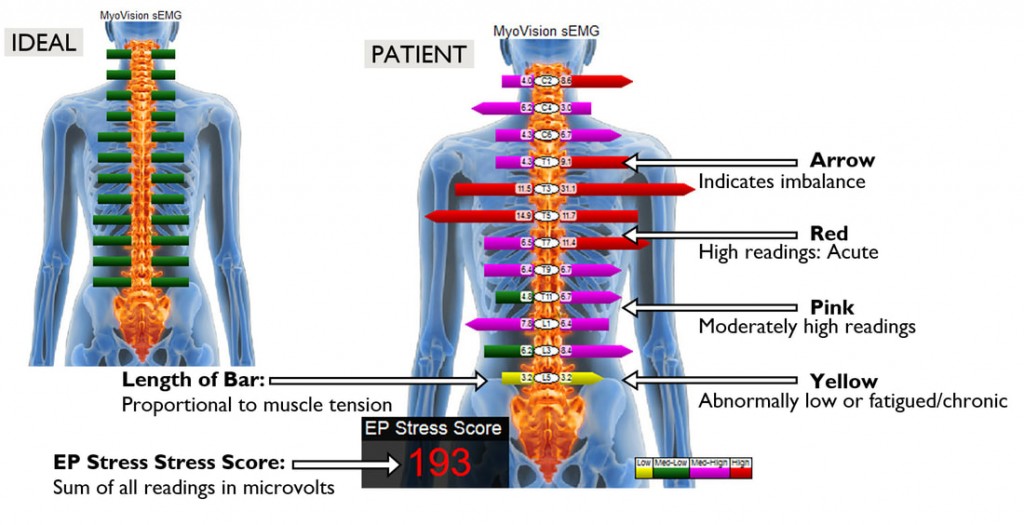 Now Welcoming New Patients
With two locations to choose from, the chiropractic team is happy to welcome new patients to the practice. If you want to see how chiropractic can benefit you and your whole family, give us a call — (604) 594-3808.
CONTACT US

Chiropractic Care | (604) 594-3808