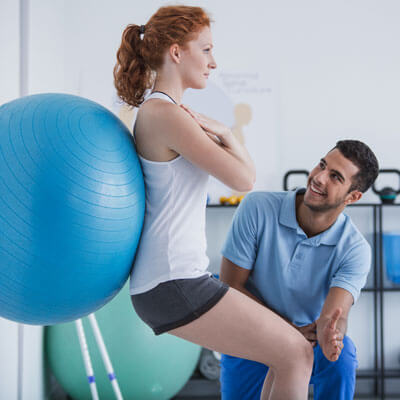 At Back & Body Wellness Centre, we love helping patients feel better! But sometimes, knowing where to begin and how we can help is the best place to start. Below are some of the most frequently asked questions we hear from patients often.
If you still have questions after reading through this post, feel free to reach out to us directly and ask–we'd love to help you understand how we can help you feel better naturally.
Frequently Asked Questions
Who can benefit from physiotherapy?
Anyone with movement dysfunction can benefit from
physiotherapy services
. Movement dysfunctions can be the result of muscle tightness, weakness, imbalances, tendinopathies, joint stiffness or of neurological causes such as nerve impingements or paralysis.
How can physiotherapy help?
With a thorough assessment, a
physiotherapist
can assess the cause of movement dysfunction and with manual hands on techniques including the IMS / Dry needling, electrotherapeutic modalities and an individually tailored exercise program the cause of the disfunction can be addressed, leading to improved quality of life the client wanted to achieve.
How do we approach care?
At Back and Body Wellness, your health is our utmost priority. The client's are given complete understanding of the cause of their pain and dysfunction. You are an integral part of our treatment team and the whole treatment is planned and revolves around your goals that need to be achieved. We believe in a hands-on approach and the therapist's one on one interaction with you as a client makes us different from our competitors.
Will my care be unique?
Physiotherapy treatments are not a recipe. There is no standard treatment for two clients with a common dysfunction or even for the same client on two different treatment days. This goes the same for the treatment duration as well. There will be days that will require longer sessions and on the contrary, on some days the duration can be short, your therapist will decide the best that you can tolerate as treatment as we are careful not to aggravate your pain or make your dysfunction worse. Treatments are always unique to your individual needs at the time of service.
What type of treatments might I have?
Treatments may include electrotherapeutic modalities, manual therapy including joint mobilizations, soft tissue release techniques, stretches or even an exercise program, and it may solely depend on the client's need of the day as a fulcrum.