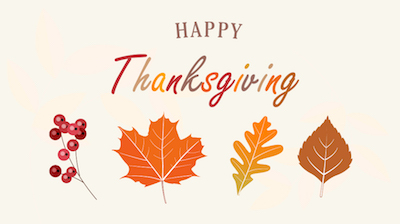 With Thanksgiving on the horizon, you're likely thinking about all of the delicious dishes that will be on the table October 8th. From turkey and stuffing to sweet potatoes and pumpkin pie, Thanksgiving dinner, while delicious, can pack quite a high-calorie punch. While loading your plate with delectable dishes can pile on the pounds, one Thanksgiving activity is calorie-free — spending time with family and friends around the table.
Giving Thanks and Avoiding Arguments
Steering clear of political discussions is a great way to keep the tone at the table light and upbeat. Consider going around the table and naming one thing you're thankful for. Talk about how delicious the dinner is and compliment the chef. Avoiding controversial topics can keep stress off the table and out of your body.
Preventing Weight Gain
Usually, people gain weight after Thanksgiving and during the rest of the holiday season, but it doesn't have to happen to you. By taking some simple steps, you can maintain a healthy weight and still enjoy upcoming holiday get-togethers. Here are some tips to remember:
Always fit in fitness every day, particularly during the holiday season. A brisk 30-minute walk, bike ride or workout at the gym are all great options.
Choose to drink only water. You'll stay hydrated and won't be consuming empty calories.
Limit yourself to one small treat, whether it's a cookie, piece of chocolate or a tiny sliver of pie.
Use small plates and aim to fill at least half with vegetables.
Focus on conversation rather than food. Engaging in conversation takes your mind off the buffet table and all its temptations.
We also can help you shed unwanted pounds at Back & Body Wellness Centre with the Ideal Protein® weight loss program. The medically designed protocol causes rapid fat loss while protecting lean body mass. It works thanks to targeting the hormones that regulate fat release and absorption.
If you'd like to find out if Ideal Protein is right for you, contact us today to schedule a consultation!