Kasha
Registered Massage Therapist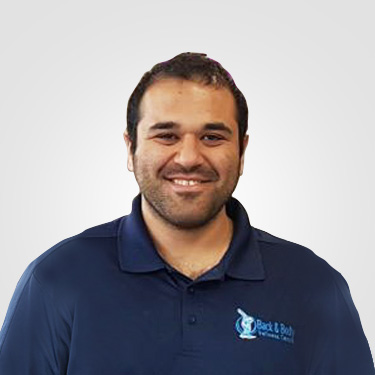 Hi! My Name is Kasha, and I graduated from massage school in 2017. I have always been interested in how the human body works, the relation between every muscle, and even organs. I am an active person; I love to partake in different sports like martial arts and soccer and read in my spare time.
I am on my path to have a healthier lifestyle and body. I understand what it feels like to want to make the health of your body a priority. I love my job and I believe massage therapy can make a difference in people's lives, and I would love to help you make that happen.
I chose to work at Back & Body Wellness Centre because everybody here makes me feel like I am part of a family. They are supportive, and they work as a team to help people achieve their goals, and that is very important to me.
I am very happy to answer any questions or concerns you may have. Contact our Surrey practice today!
CONTACT US »


Back & Body Wellness Centre | (604) 594-3808