Hip Pain Relief in Surrey & Langley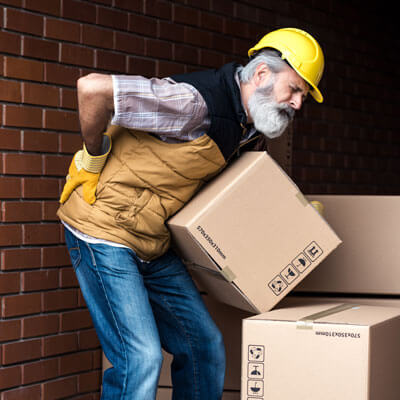 Hip pain prevents us from enjoying all the things in life we love to do and even the things we just have to do. It keeps us from climbing stairs to complete household errands, wakes us in the middle of the night, disrupts our sleep, and prevents us from leisurely walks with loved ones. It keeps us on the sidelines of life.
The good news is that through our comprehensive chiropractic care at Back & Body Wellness Centre, we can get you back up and on your feet with increased mobility and less pain.
How We Can Help
Studies—and our many years of experience in chiropractic—point to the practice as integral in helping relieve hip pain, especially as it's associated with sacroiliac joint dysfunction, piriformis syndrome, and osteoarthritis. Hip pain can also be caused by scoliosis.
Piriformis syndrome occurs when your piriformis muscle compresses your sciatic nerve and results in inflammation, while sacroiliac joint dysfunction can cause pain similar to sciatica. Osteoarthritis, meanwhile, can affect the hip joints causing inflammation and pain.
Our gentle techniques and modalities, like the drop table, Activator, laser, and ultrasound, can successfully alleviate the hip pain you may be feeling. If a patient is open to more force, a light thrust on a bone can help to create more motion and relieve pain.
In cases where a patient has scoliosis, orthotics can provide the lift needed to equal out the hips.
What to Expect at Your First Appointment
A thorough exam and scan are needed to determine what is causing your hip pain. We will take you through your health history to find out what has happened in the past and determine if it is from a previous accident or injury, if it's the wear and tear of aging or a bit of both.
No matter your life's experiences, our chiropractor can help alleviate the pain and discomfort. As you move through your visits, your pain will be alleviated, and you will be able to increase your mobility through walking, which also naturally decreases inflammation, strengthens those weakened muscles, and keeps their joints in working order.
A Care Team You Can Trust
We know how disrupting pain and discomfort can be and how that can seep into every facet of your life, especially when it comes to hip problems. While under chiropractic care here, you'll have a team you can trust as you work your way back to a healthier body and lifestyle, allowing you to embrace the best in life.
Contact us today to see how we can help you regain your mobility!

Hip Pain Relief Surrey, Langley BC | (604) 594-3808