Auto Accident Chiropractic in Surrey & Langley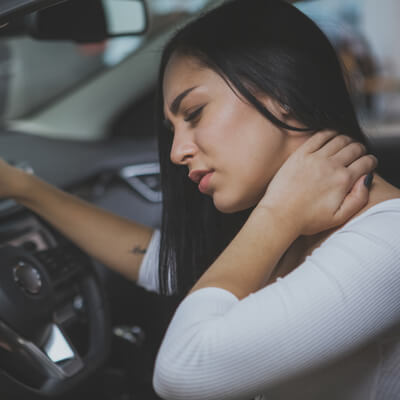 If you've been injured in an auto accident, you want to get out of pain as quickly as possible. As your partner in natural health, we're proud to accept all car accident patients for telehealth appointments. We offer telehealth appointments for chiropractic care, kinesiology, and physiotherapy.
With Insurance Corporation of British Columbia (ICBC), you are entitled to receive our drug-free care to recover from your auto accident. We take all ICBC patients, fault or no-fault. If you have been injured in an auto accident, we are here for you.
Time Is of the Essence – Seek Care Right Away
Your care must be completed within 12 weeks from the day of your injury. For example, if your injury occurred six weeks before your first chiropractic appointment, you have another six weeks to complete the remainder of your allowed 25 visits.
We encourage you to book your first appointment as quickly as possible. Doing so allows us to begin work and not let your injury settle. If you avoid seeking care promptly you could develop more problems in the future. Our team is highly experienced and has received special training to evaluate car accident patients.
When you get injured in a car accident, you are already pre-approved for your chiropractic, physiotherapy, massage therapy, and acupuncture sessions. Please call to learn about how many sessions you are approved for.
FAQs
Can I receive more than one therapy at a time?
Yes, sometimes, we'll combine several approaches into one visit-other times, you may only receive one modality at a time. We'll always recommend what can bring you the best results and help your body heal quickly and effectively.
How soon will I see improvements?
Because each patient is unique, it's hard to say. However, we will always aim to give your body precisely what it needs to heal. After your first visit, we'll have a better idea of the appropriate care plan for you and can answer this question in greater depth.
How many visits am I entitled to for your various therapies?
You are entitled to the following pre-approved visits: 25 physiotherapy, 25 chiropractic, 12 massage therapy, 12 kinesiology and 12 acupuncture.
Start Care Today
Contact our practice today to start receiving the care you need.
CONTACT US

Auto Accident Chiropractic Surrey, Langley BC | Back & Body Wellness Centre