Arshdeep Kaur
Medical Office Assistant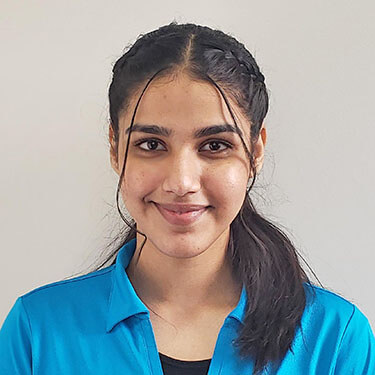 Hi, I am Arshdeep Kaur. I was born and raised in the Philippines. I am currently in my second year of studies towards a Bachelor's degree in Health Sciences.
I have always been interested in the sciences and passionate about the desire to help people, so it became obvious to me that a career in the medical field would be the perfect fit between my passion and interest. Being able to work as a medical office assistant in Body and Back Wellness Center is an opportunity that I am very grateful for, since not only do I get to make a difference in people's lives daily, but also learn from the experiences and knowledge of the different practitioners.
I believe that being a MOA will help me enhance my abilities to better serve patients with the utmost level of care. It is also a rewarding experience that has helped me practice compassion and empathy in my daily life.
I am excited to continuously learn and improve my customer service and administrative skills with the help of our wonderful team at the clinic, so that we may collectively lead our patients to achieving wellness in all aspects of their lives.

Back & Body Wellness Centre | (604) 594-3808