Manjot Kaur
Medical Office Assistant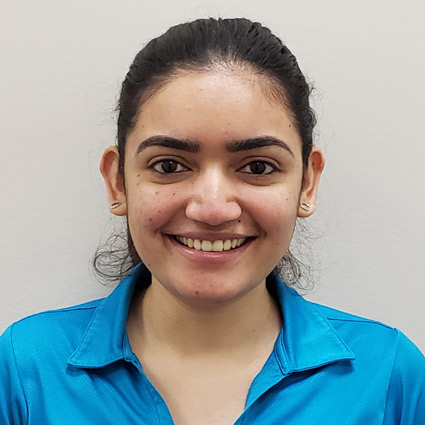 Hello, my name is Manjot Kaur. I was born and raised in India. I graduated with a diploma in Health Sciences from Langara College, Vancouver. As a long term goal, I am planning to pursue studies in Counseling Psychology one day.
It really interests me how one's physical, emotional and mental health plays a role in improving their sense of well-being. When I came to know about the stigma and discrimination associated with mental health and illness, I started thinking about learning more about this field of study. This is when I realized that many people are unwilling to seek help due to fear of what others may think. Thus, I want to explore this area of research specifically because I have always felt an urge to help people and make them feel comfortable with talking about anything that makes a difference in their overall well-being.
Working at Back and Body Wellness Centre is a great opportunity to help others and is one step closer to reaching my goal. I am really excited about working here and am looking forward to helping patients in the best possible way.
Contact our Surrey practice today to book an appointment!

Back & Body Wellness Centre | (604) 594-3808