Kawalpreet Dhanda
Medical Office Assistant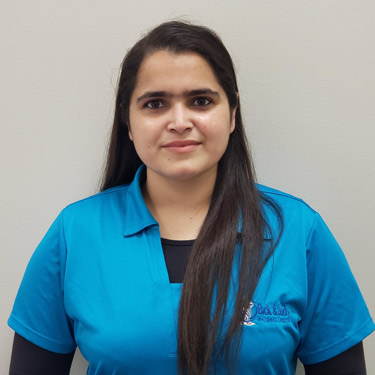 I am Kawalpreet Dhanda. I was born and brought up in India and an engineer by profession. I did my masters in electronics engineering and had worked as a software developer back in India and also been a part of administration in one of the reputed educational institute.
I have been always passionate of working in medical field and being a part of Back and Wellness Centre has helped me to step into this field. This has also helped me to put my administrative experience into effect.
Working as a medical office assistant in this centre has given me an opportunity to assist others. This has provided me a platform to take care of the patients and to build up a loving and caring relationships with the patients and the practitioners. Furthermore, I love working with such amazing people at the clinic, you truly feel welcomed and loved.

Back & Body Wellness Centre | (604) 594-3808