Jashanpreet Kaur
Medical Office Assistant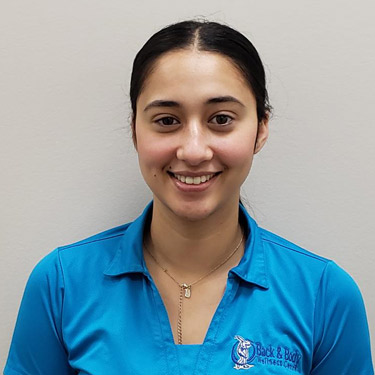 My name is Jashanpreet Kaur. I was born and raised in India. I came to Canada after completing my high school with majors in medical sciences. In Canada, I graduated with an Associate degree in General Sciences and Mass Communication. Looking ahead, I am interested in pursuing further studies in dentistry.
Back and Body Wellness Centre has given me a great opportunity of being a Medical Office Assistant (MOA). Working in such a calm and positive environment allows me to enhance my medical knowledge and learn new things every day. It is a well-rounded place that has helped me enhance my communication, interpersonal, and multi-tasking skills. It brings me joy to interact with patients and play a role in their journey to wellness.
Personally, I love socializing, travelling, and experiencing different cultures and their food.
I am immensely happy to be a part of such a great team that supports me, helps me stay on track, and collectively help patients achieve wellness in all aspects of their lives.
Contact our Surrey practice today to book an appointment!
CONTACT US »


Back & Body Wellness Centre | (604) 594-3808