Meet Emily Zhao
Acupuncturist and Herbalist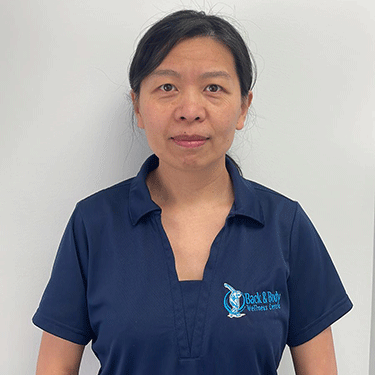 Emily Zhao received her Doctor's Degree in Traditional Chinese Medicine (TCM) in 2002 from the University of Shanghai. She then worked at Xiamen TCM Hospital in China, the second largest general hospital in a city with a population of one million.
This allowed her to acquire great experience increasing the effectiveness of her treatments.
In 2012, Emily Zhao came to Canada, and completed the requirements for the CTCMA in 2014. She has since been registered as a BC registered Acupuncturist and Herbalist. Addressing a Wide Range of Issues With over 15 years of clinical experience, Emily Zhao enjoys helping patients who can benefit from acupuncture.
She has had clinical success addressing various conditions, including the following:
Pain management (arthritis, headaches, musculoskeletal disorders, sports injuries)
Stress-related conditions (insomnia, chronic fatigue, anxiety, depression)
Gynecological health (menstrual problems, PMS, menopause syndrome, fertility, fibroids, endometriosis)
Digestive problems (IBS, indigestion, morning sickness, ulcers, colitis, gastritis)
Neurological conditions (migraines, Bell's Palsy, stroke rehab, Parkinson's disease)
Cardiovascular diseases (CAD, HBP, cardiomyopathy)
Healthy weight management
Seasonal allergies
Immune system dysfunctions
Contact our Langley team today to learn more about what we may be able to do for you.
CONTACT US »


Back & Body Wellness Centre | (604) 594-3808