Meet Dr. Hashim Khan
Chiropractor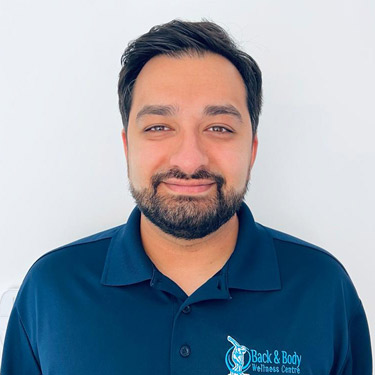 Dr. Khan graduated from New York Chiropractic College in 2015. As a chiropractor, he firmly believes in addressing the body as a whole and finding and treating the source of the problem rather than just the symptoms. His treatments are designed at improving performance and optimizing function by using evidence-based care. Ultimately, he is passionate about getting his patients to feel and move better.
He has previously practiced in Ontario and Saskatchewan and is excited to settle down in beautiful BC. Prior to attending New York Chiropractic College, Dr. Khan had a multitude of work experiences within the healthcare field. Dr. Khan had previously worked for the Inner-City Health Research Department at St. Michael's Hospital in Toronto. There, as a research assistant, he conducted surveys in the poverty designated areas within the GTA.
He was also a research assistant at the Occupational Therapy (OT) department within the Faculty of Medicine at the University of Toronto. Dr. Khan was also a clinic coordinator at a multidisciplinary walk-in clinic where he helped mediate concerns between patients and physicians.
Outside of the Practice
In his spare time, he enjoys exploring new trails and hikes with his lovely wife and daughter.
Contact our Surrey team today to learn more about what we may be able to do for you.

Dr. Hashim Khan | (604) 594-3808