Binant Kaur Litt
Physiotherapist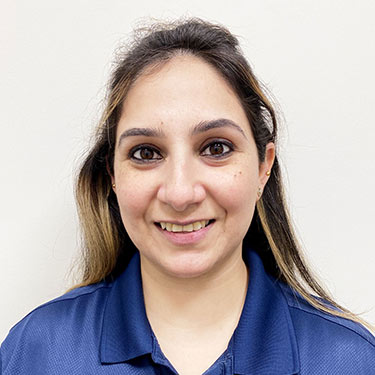 Binant graduated with a Bachelor of Physiotherapy in 2008 . She worked at Fortis Flt. Lt. Rajan Dhall Hospital, New Delhi from 2008-2014 as a senior Physiotherapist and worked as a Rehab Assistant from 2016-2017. Binant currently holds a Registered Physiotherapist license from The College of Physical Therapists of British Columbia (CPTBC) and received Mahila Shiromini Award for Excellence in Physiotherapy from the Institute of Economic Studies (India).
Training and Experience
Binant has treated various sports injuries and Neuro-musculoskeletal (NMSK) conditions. Her areas of expertise include Manual therapy (hands on), Myofascial Release, Soft tissue therapy, Trigger point release, and taping. She has a passion for continuing education related to Female health and advanced manual techniques. She has gained a lot of experience in working with ICBC/WCB/PVT/MSP patients. Binant regularly attends conferences specializing in shoulder rehab, sports sciences, manual therapy and basis of current spinal Physiotherapy.
Outside of the Practice
Outside of work, Binant's interests include gardening, traveling, DIY crafts, and binge watching.
Book an Appointment
If you've been putting up with pain, find out how physiotherapy can help to manage your pain, naturally. Contact our Surrey practice today to book an appointment with Binant!
CONTACT US »

Back & Body Wellness Centre | (604) 594-3808